Week 29 Pathloser
01 Apr 2020
Losing time in Pathfinder
Job Indicators
In ten days I've played 115 hours of "Pathfinder: Kingmaker" and worked zero hours on Dwerg Saga. Oops. On Tuesday I kicked the habit and added job-indicators to the HUD. This is attempting to answer the question "What are they doing?" which a couple of play-testers had when the Dwergs went off to get a drink. I'll be adding a couple of tweaks to it so they stay visible for at least three seconds and have a tool-tip.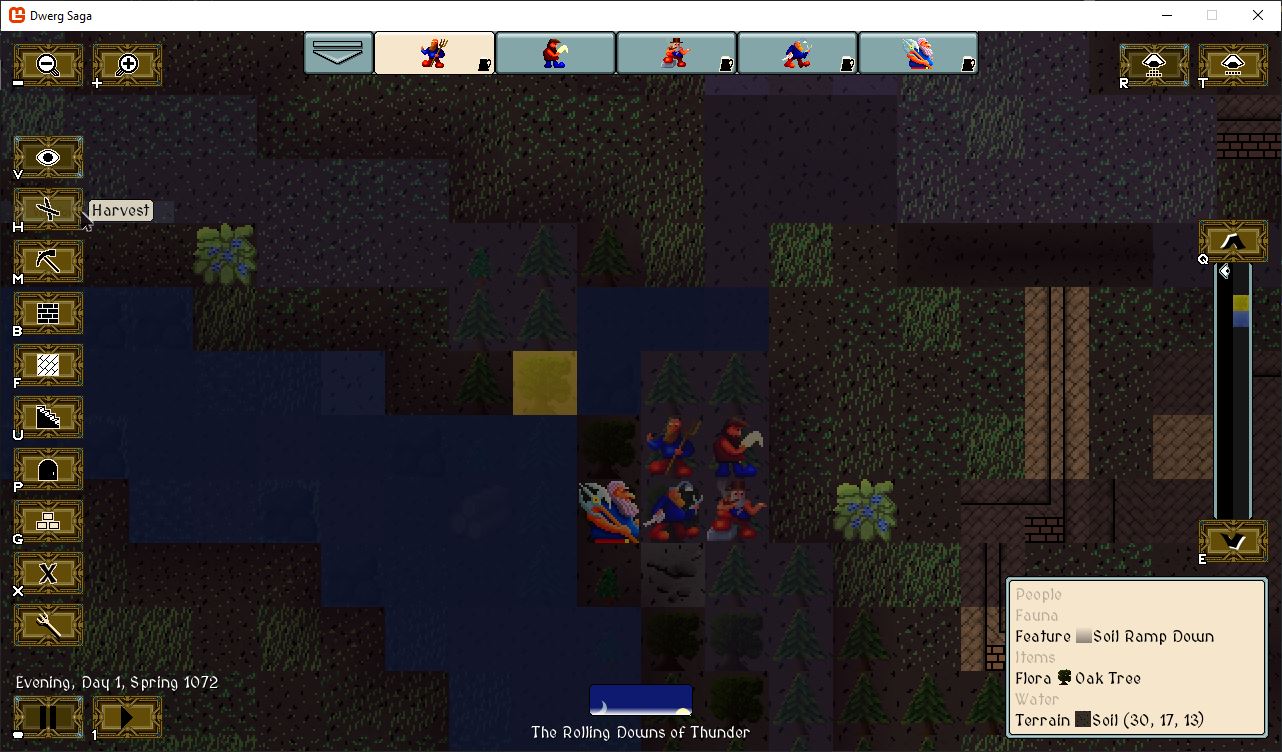 I have a list of bugs to get through, preparation for the audio engineer starting on Monday and adding the dire-wolves to get started on.
Hoping to have more to say next week.
- Jock
---
Enter your email to receive a summary of new features whenever a new release of Dwerg Saga comes out. Between 1 and 3 months.
This website uses cookies to anonymously track traffic.
Privacy Policy