Week 56 Fluctuface
07 Oct 2020
Fluctu(ant Inter)face
Videos
Fluctuface video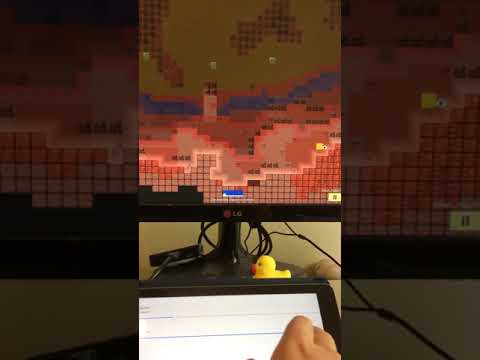 This week has been mostly about making an iOS app that allows me to modify in-game constants while the game is running. The idea for this really came from Lazer Walker's GroundKontrol that uses a MIDI controller to tweak Unity constants. Check out her excellent talks to understand why this is a good thing.
Fluctuface is available on GitHub and I even made a pre-release NuGet package for the client library. This is really in the prototype stage but it does what I need it to do so I'm going to go back to the bronze-working on Dwerg Saga for the next week.
I watched an excellent talk by Victoria Tran from Kitfox Games on making better communities. I've taken the first step and added rules to the Dwerg Saga Discord.
My brain was tickled by this Veritasium video on tiling. I like the fact that the Penrose tiling is non-repeating but only uses two shapes.
I dropped in on a few PAX talks last month and particularly enjoyed the panel on procedural generation, I couldn't find it at the time, but the video is now on YouTube.
I've been reading Procedural Storytelling in Game Design. Great stuff!
- Jock
---
Enter your email to receive a summary of new features whenever a new release of Dwerg Saga comes out. Between 1 and 3 months.
This website uses cookies to anonymously track traffic.
Privacy Policy