Week 134 Sleepy
26 Mar 2022
Rooms complete
Hiring QA Playtester
Owned Bedrooms video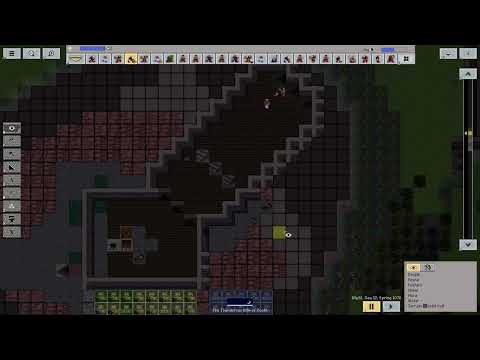 I finish the Room Panel on Sunday with a small improvement to drop-downs on Monday morning so they can now open upward when space is lacking below.
Dwergs searching for a room takes too long. This requires some careful thought but I have a way forward figured out on Tuesday morning. Implementing this takes most of the rest of the week but now Dwergs can quickly find rooms using the region system.
I have four candidates for the QA Playtester role. Reviewing CVs and interviewing has taken a bit of time this week and I hope to make the difficult decision on Tuesday.
For the next week I'll be finishing the Sleep need and moving on to the Bladder need.
- Jock
---
Enter your email to receive a summary of new features whenever a new release of Dwerg Saga comes out. Between 1 and 3 months.
This website uses cookies to anonymously track traffic.
Privacy Policy