Release 0.18
24 Jun 2022
Release 0.18 video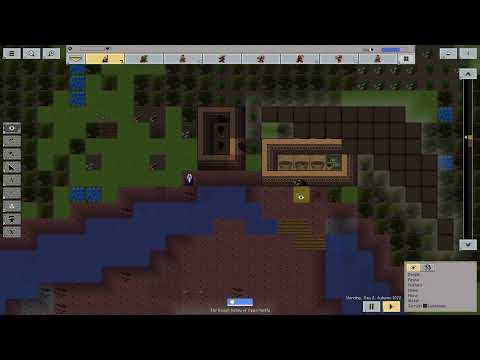 This release enables all the Dwergs' needs and provides the means to satisfy them. I wouldn't go so far as to say it's fun, more pleasantly relaxing, building a little home for your Dwergs.
On itch.io for patrons.
New Features:
Bladder need and Outhouses
Hygiene need and Bathrooms
Joy need and Entertainment
Dining Rooms
Bedrooms
Carpentry and Buckets and Tankards
Irritation from extreme needs
Malnourishment and Starvation
Dehydration
Happiness and Sadness from Joy need
Illness from poor Hygiene
Aging
Body Part Health
Fixed Issues:
Workshop tutorial: Proceeds for items crafted in any workshops
Pet bond transfers from merchant to chief
Sometimes the chief is displayed in stories when it should be the merchant
Cycling between 8x game-speed and 1x reduces the music volume
Blueberry farms produce fruit at incorrect times
Known Issues:
Dwergs with high Aesthetics are hard to entertain and so they become sad.
- Jock
---
Enter your email to receive a summary of new features whenever a new release of Dwerg Saga comes out. Between 1 and 3 months.
This website uses cookies to anonymously track traffic.
Privacy Policy