Release 0.20
10 Sep 2022
Release 0.20 video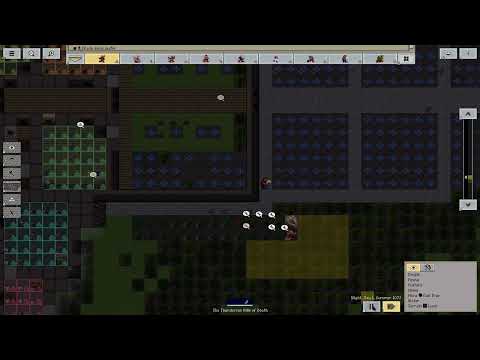 On itch.io for patrons.
New Features and Improvements:
Treehopper nests

Wandering Dire Wolves

Chests for storing items in

Dwergs are clearly highlighted when selected with the Move tool

Mouse controls updated for tools: Default action on LMB, panning on MMB, context-menu on RMB

The only depth-levels available to view are those that have been discovered

Balanced mix of Dwerg responsibilities in new clans

Dwergs talk about things impacting their mood and things they are aware of nearby

Dwergs will congregate in Dining Rooms for social

Reduced amount of seeds

Cancel tool and removing buildings introduced in the building tutorial

Ambient audio interpolated between underground and outdoors

Music will not always play so ambient noise can be appreciated

Additional tutorial foreshadowing threats

Selection-constraints reduced for single-player games

Greater contrast between Solid and Flat terrain
- Jock
---
Enter your email to receive a summary of new features whenever a new release of Dwerg Saga comes out. Between 1 and 3 months.
This website uses cookies to anonymously track traffic.
Privacy Policy